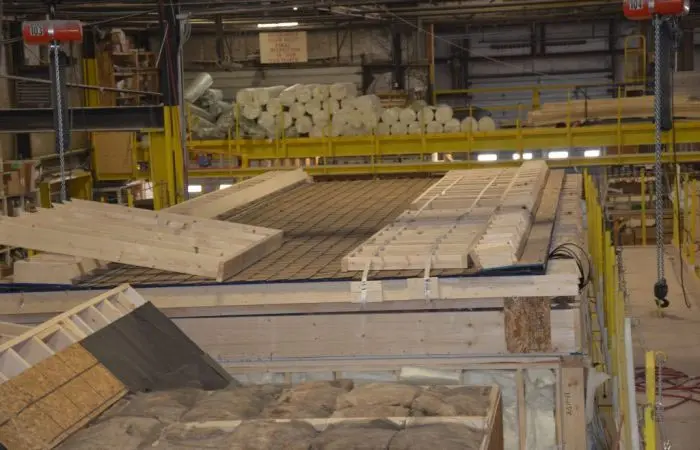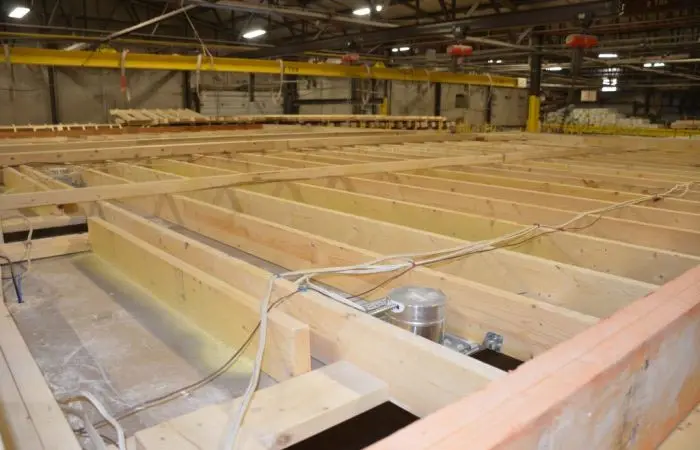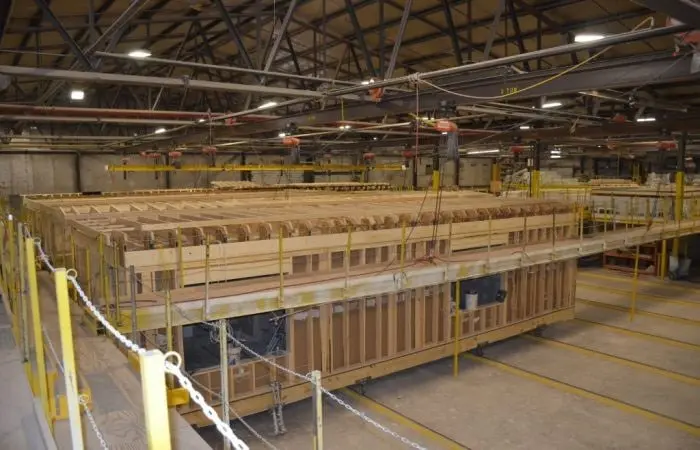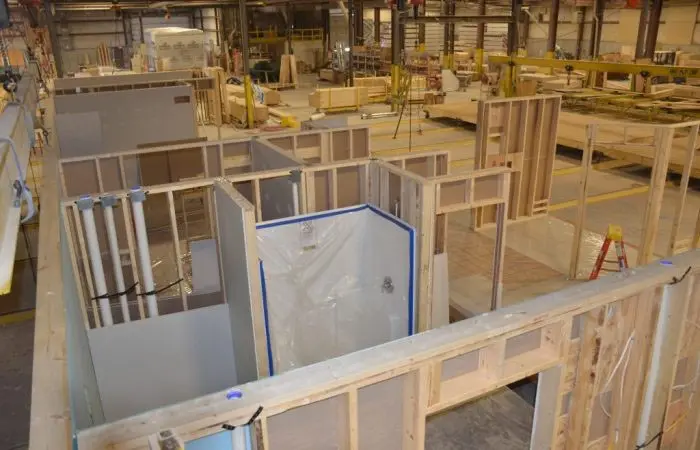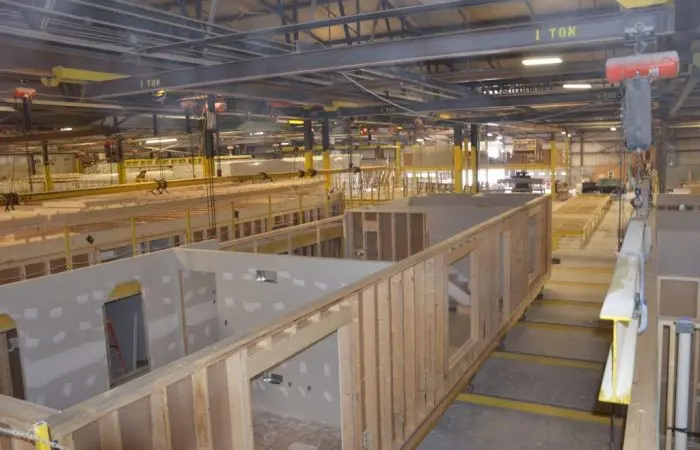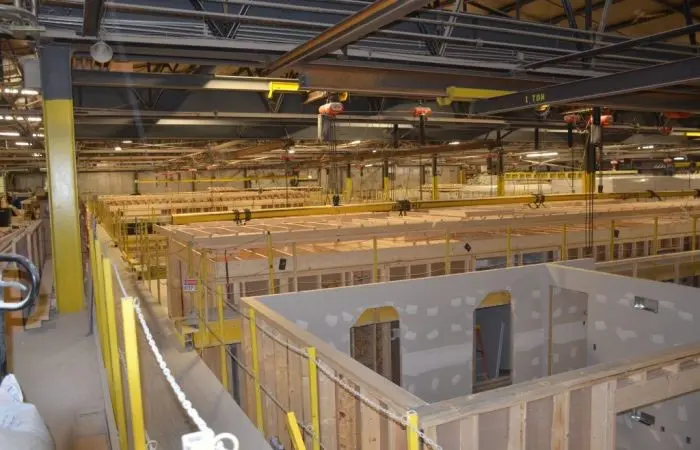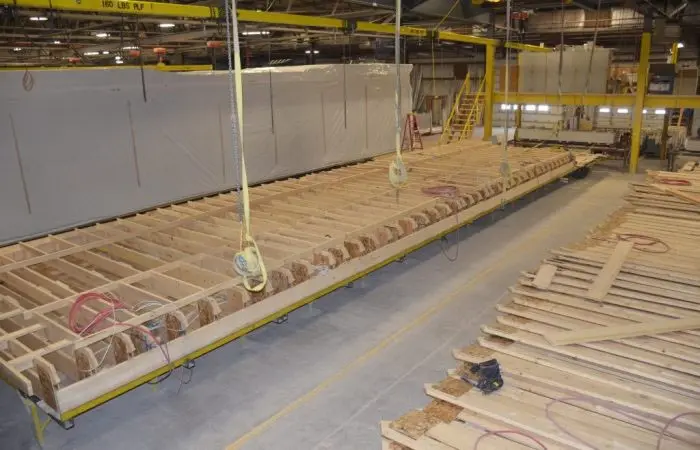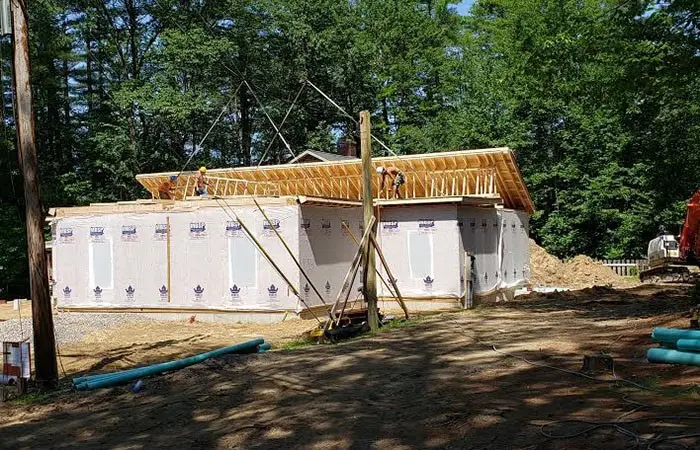 Kill Mountain Building Co is the area's authorized builder for PBS Modular Homes. The modular concept has been around for quite a few years but the technology and quality have vastly improved in recent years. There are many advantages to modular building. Two of these advantages stand out in Central New Hampshire. There is a man-power shortage here and modular homes alleviate that. The biggest advantage is that we can build these homes inside a climate-controlled building during the winter and then set on your foundation in the summer.
Modular Construction Advantages
SUPERIOR STRENGTH
Homes are built with 1/3 more structural material for better strength and structural integrity than traditionally site-built homes.
EXCEPTIONAL QUALITY
The modular building process generates consistent building techniques, resulting in superior quality. All structures are built in a climate-controlled environment so building materials are never exposed to the elements.
SPEED OF MODULAR CONSTRUCTION
Modular homes are typically built in about 1/3 the time needed to construct a site-built home. Site work and manufacturer can progress with the project simultaneously, the foundation and utility work can proceed as units are being built in the factory.
COST SAVINGS
Because modular homes are constructed faster and built in a controlled environment cost savings are natural. Compared to on-site construction, modular construction can save the consumer 20-30%, depending on the size and design of the structure. Cost savings can be accrued through production efficiency and bulk purchasing of construction materials.
FLEXIBILITY OF DESIGN
Hundreds of floor plans to choose from, all offering the flexibility of complete customization or the option of designing your custom plan with the in-house engineering department. Each customer's request is designed with durability, functional reliability and cost-efficiency in mind.
SUPERIOR PRODUCT
The modular building process generates consistent building techniques, resulting in superior quality.
DETAILS MATTER
Top brand materials, modern fixtures, trim and surfaces along with skilled Craftsman ensure that every detail of your project meets your expectations.
QUALITY CONTROL
Internal quality control systems, in conjunction with third-party agency inspections, are performed at every stage of the construction process to ensure that each module is compliant with state codes. A third party seal of approval is stamped on each structure before leaving the manufacturing facility.
EXCEPTIONAL SERVICE
Knowledgeable service technicians in house and in the field are available to troubleshoot and take necessary action.
ENERGY EFFICIENCY
Homes are 50% more energy efficient than the model energy codes.
10-YEAR STRUCTURAL WARRANTY
Every home comes with a written 10-year structural warranty.
Why PBS? Professional Building Systems, Inc.
Established in 2000, Professional Building Systems, Inc. ("PBS") is a leading manufacturer of modular structures, offering a wide variety of high-quality, custom built products. We market, design, engineer, manufacture, and service customized modular structures for the multi-family, adult living, hospitality, education, single-family, and light commercial markets.
Manufacturing Capacity
PBS has approximately 300,000 square feet of manufacturing space, comprised of two facilities located within one mile of each other, in Middleburg, PA. PBS produces over 1,000 living units each year, with an average of 60 modular sections (40,000 square feet of structure) per week.
Experienced Management Team
The management team at PBS is comprised of individuals with 20 to 30 years of experience in the modular industry. These seasoned veterans have experienced and lead the evolution of the modular industry from simple rectangular homes to extreme customized structures.
Sales Personnel
The sales staff at PBS has a working average of 20 years' experience in the modular construction and engineering fields, they are extremely knowledgeable and well versed in the industry practices.
Engineering
Our engineering team is exemplary in keeping up with the constant changes in technology, design, and code requirements. They work closely with the sales and production teams to ensure the quality and design of each project meets the expectations of our builders and their clients.
Staff
Located in the heart of Pennsylvania's Dutch Country, PBS currently employs over 365 professionals who have evolved from a strong work ethic and take pride in a job well done. Their many years of experience, hard work and dedication is displayed through the quality and craftsmanship in the products they produce.
New Technologies
PBS is a leader in new construction technologies, with experience in sprinkler and HVAC design, structural insulated panels ("SIPs"), solar technology, and both open and closed-cell insulation. PBS has incorporated some of these different technologies into the building of the Penn State House for the Modular Decathlon, held in Washington, DC. The entrants competed in demonstrating new energy-saving technologies. We are proud to report that The Penn State House produced more solar energy than it used, returning a net amount of electrical energy to the grid.
Quality Assurance
PBS employs a strict quality control process throughout the production phase of each module. In addition to PBS's quality control team, a third-party engineering company also makes periodic inspections in the factory to ensure that the modules comply with the approved stamped plans. The inspection and approval by the third-party agency is evidenced by a label placed in each module for observation by the local code inspector.
Quality Materials
We produce your customized structure with a wide variety of top quality, name brand materials.
Multi-family Specialists
Approximately 30% of the production at PBS is comprised of multi-family structures.
Commercial Structures
Quality, cost and speed of construction has many builders, developers, and architects looking to PBS to produce their commercial modular structures such as apartment buildings, motels, offices, college dormitories, condominiums, assisted living facilities, and schools.
Cost
Our modules are constructed faster and built in a controlled environment keeping our prices competitive to others in the construction industry. The cost savings to you are incurred through production efficiency and bulk purchasing of the construction materials.
Location
PBS is located within 25 miles of I-80 and is geographically positioned to allow for easy distribution to builders throughout the Eastern United States.
Transportation
Having our own fleet of trucks allows the transportation team at PBS the flexibility to work with you in scheduling delivery of the modules in the most convenient time frame possible.
Green Building
PBS offers Green, Energy Efficient, Certified High Performance Build packages, click pbs-high-performance-build for more information. The manufacturing process at PBS is also designed to produce an environmentally-friendly product while keeping product waste at a minimum.
Service
PBS continues to stand behind its products and offers superior service, while maintaining a loyal builder base.