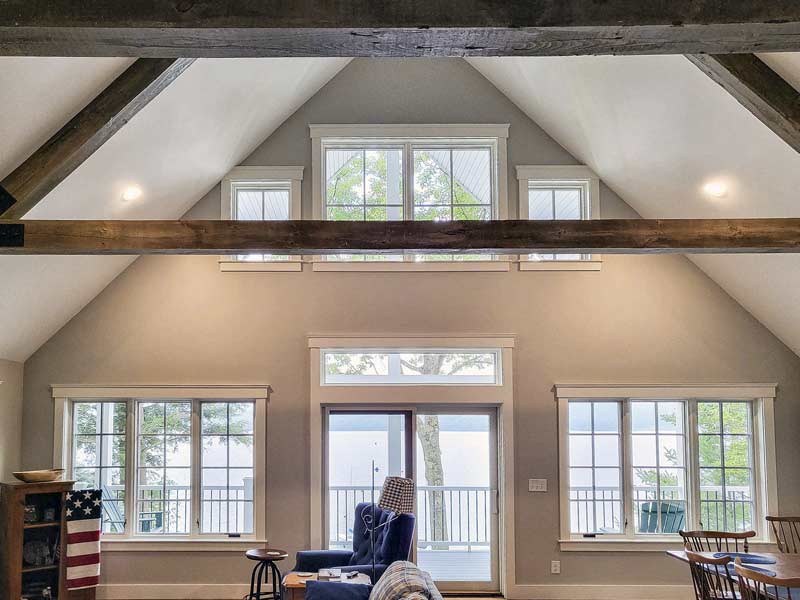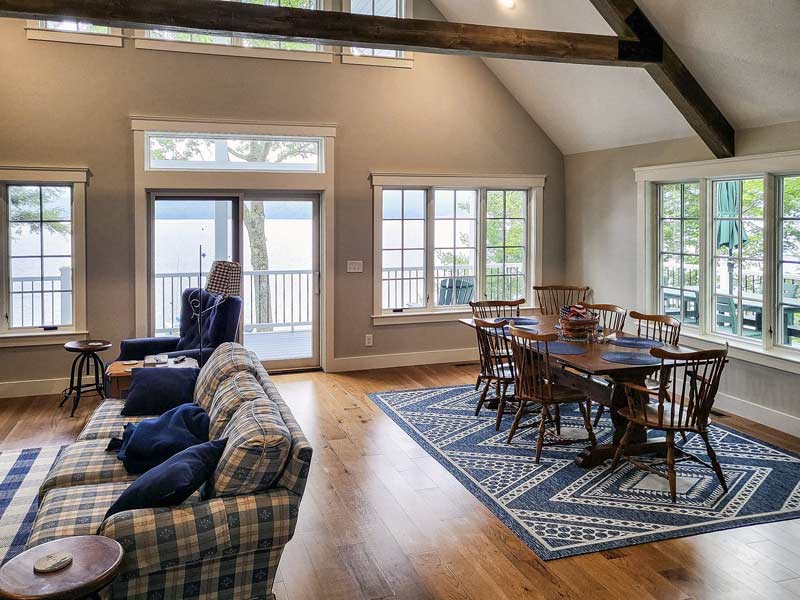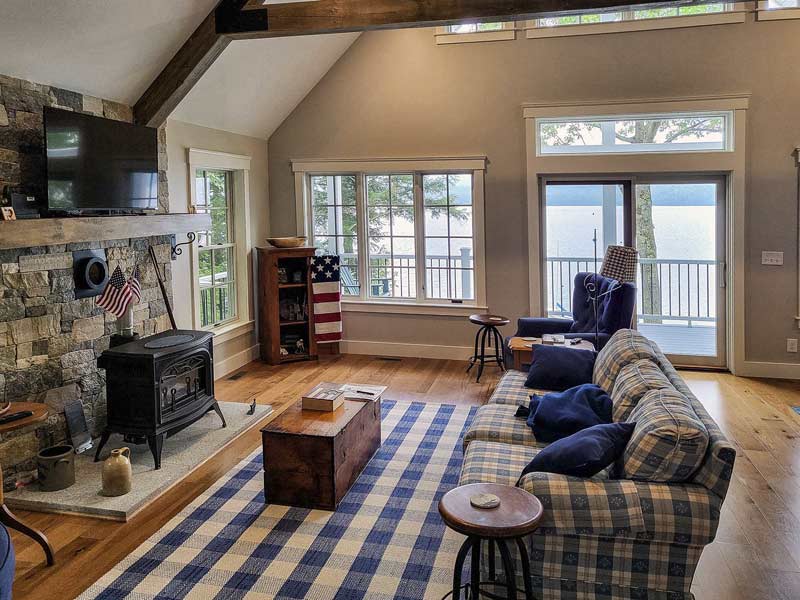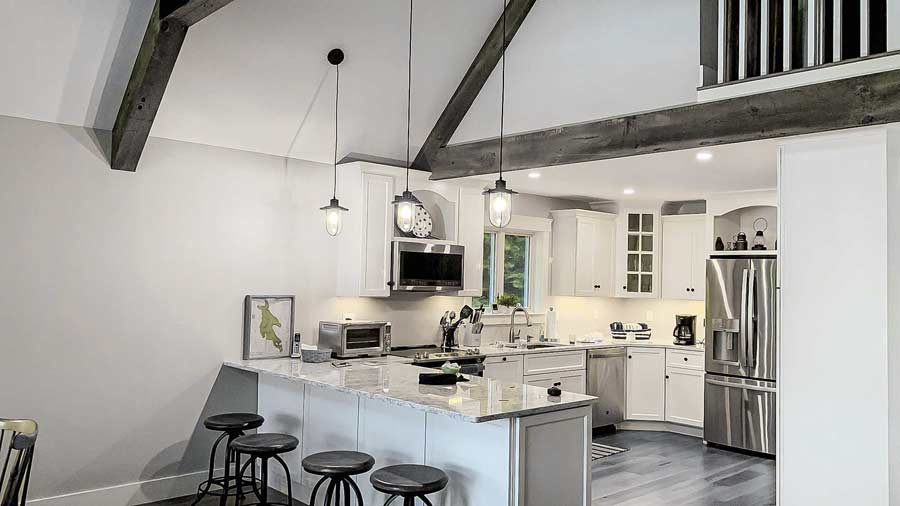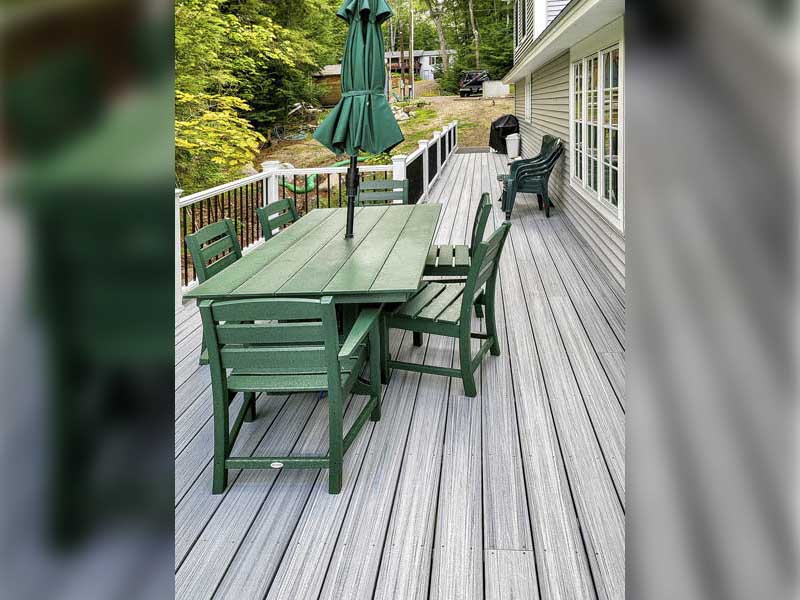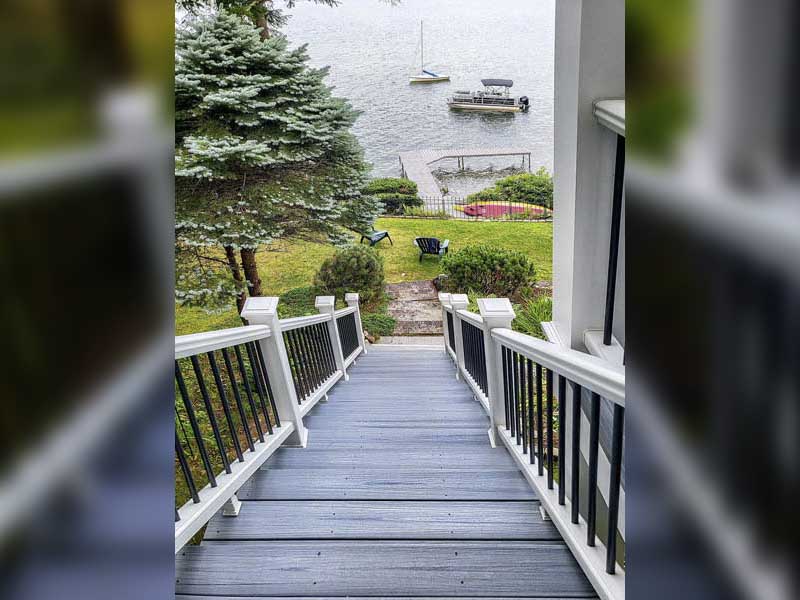 This was a tear down of an old Newfound Lake property. The original house was downhill from the driveway, causing flooding issues and mold. To correct this, we raised the basement floor a foot, and made the foundation walls taller by two feet to bring the main level floor three feet higher. This solved two problems: the slab is now out of the wetness and the access is less steep. Of course, the view of the lake is better too.
We installed a more efficient perimeter drain system to handle the high water table, along with underground utilities and a standby generator. For a second home which isn't occupied all year round, we know how important it is to keep the exterior maintenance-free and the interior humming smoothly in all types of weather.
Creative solutions like this come from builders with over 30 years of experience. We make sure that everything from high-quality materials to skilled workers are used during the construction of every project that we undertake.