Almost everyone longs for a home where we can all be safe especially during a pandemic but not everyone has the ability to acquire a house considering the amount of money that would be expended. Most people had to rent apartments, rooms, etc. to seek for shelter but wouldn't it be much better if you are living under a roof that you can desirably call your own? Studies show that 89% of millennials want to own a home however, because of really tough circumstances, 67% out of these survey respondents who wanted to own their home would actually need to wait around 20 years to be able to have enough money to acquire a house. It's frustrating, isn't it? On the other hand, there are certain things that we can do to make this a reality without having to wait for a really long time. All we need is a little plan with a lot of considerations to take.
One is, instead of planning to get a "forever" home, which is of course equivalent to your dream house because you'd be living there for a quite a long time (if not forever), then maybe you should get a starter home instead.
Now, what is a Starter Home?
A starter home is a home that is usually the first house which a person or family can afford to purchase, often the savings and mortgage financing combined. So instead of thinking about getting a luxurious house, we should first put in mind getting a house with the least budget possible is the main goal here. The point of starter homes is to be able to get a house today, one you can afford, and then be able to buy your dream house in the future when you already have enough money to acquire the house you've ever wanted. It would be a good investment to buy a starter home today if prices in your area are rising. If you live in a hot housing market where prices are rising steadily, value of your new starter home will increase, and your equity will rise along with it. So, by the time comes when you have enough money saved to get your forever home, you can sell your starter home for a profit. Sounds easy, right? Well, it's actually a little bit more complicated than what it actually sounds like.
Just remember, needs first not wants. Instead of buying a 3000sq foot house with 5 bedrooms in it, buy a smaller house first with 2-3 bedrooms in it. This is great for newly-weds, young professionals and people with a small family.
Now, there are a lot of types of houses you can choose from and one may think about getting a traditional home. However, if you really think about cutting up some expenses, you may want to consider Modular Homes. Using conventional construction methods can cost $150 to $250 per square foot if you're building a standard, non-luxury home following the traditional method. On the other hand, modular construction (modular homes) can cost 10% to 20% less which means, if the home you're planning to acquire cost $200,000 at least you're saving around $10,000-$20,000 tops.
Now, what is this so-called Modular Home?
A modular home is a home built off-site, in a factory-like setting. It consists of repeated sections called modules. The finished products are covered and transported to their new locations, where a builder assembles them. Some modular companies prefer prefabrication, where prefab units (doors, window walls, stairs ,etc.) are assembled in the construction site. While others are based on the concept of building blocks. Each "block" is one module – these modules can be stacked or put side by side to create the exact specifications the home owner desires.
You can start from a one-story prefab home to a 3-story house by stacking more levels. If you are familiar with Lego blocks (as most people are), it is similar to creating your very own Lego blocks paradise but in real life. Now you still might be in quandary whether to pursue getting modular homes or not. Well, you don't have to immediately diverge into a huge decision you are not so sure about. Just in case you think about getting one since the idea is pretty much more attractive than what it sounds like, we have some samples where you can get some modular starter home ideas you can ponder upon.
Here are some Modular Home Samples that Could Inspire You:
Nano by Unity Homes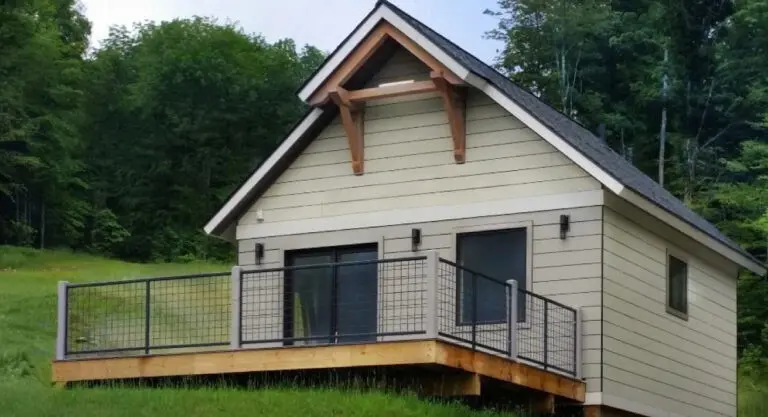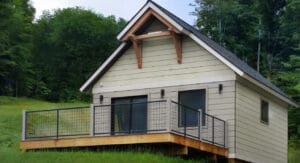 An eco-friendly prefab home is offered by Unity Homes. It is for those who wish to have a smaller house that they can call home but of course budget-friendly. The package starts at a rough estimate of $85,000 where it could be a single or a 2-story house with 1 to 2 bedrooms, 1 to 2 bathrooms and ranges from 477 to 965 square feet .
The One Day Cabin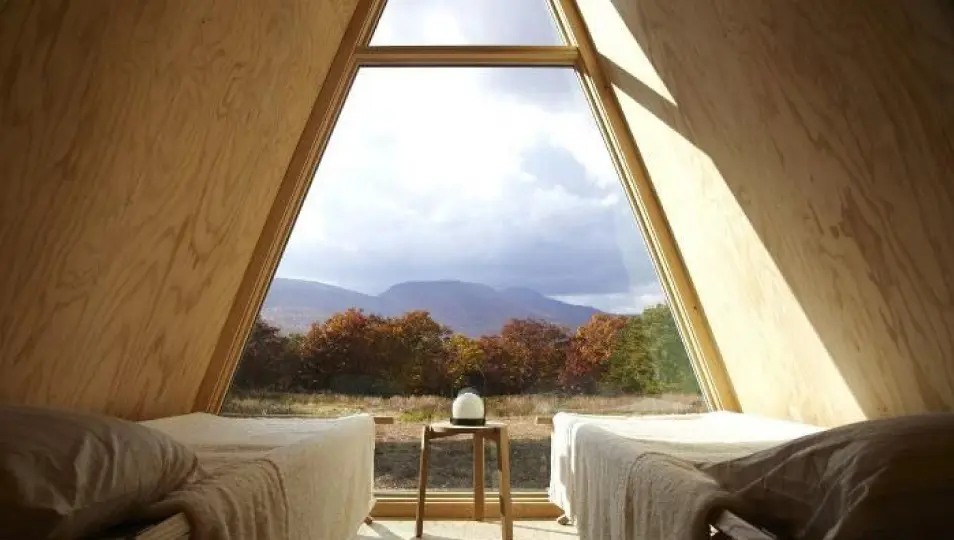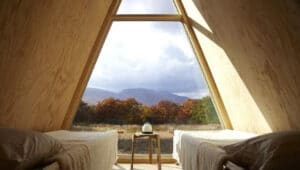 A company, called Den, creates sketches and plans for DIY homes and one of them is a DIY cabin that two people can assemble in just a few days. This is an easy-to-make DIY prefab cabin constructed by the duo-couple Mike Romanowicz and Lizzie Kardon. The cost estimate for building one of the cabins ranges from $22,000 to $153,000, which includes materials and
labor. They also have a few tips for those who dreams of having their very own cabin. Now you can create yours – a cozy one that you have always fantasized about.
L41 Home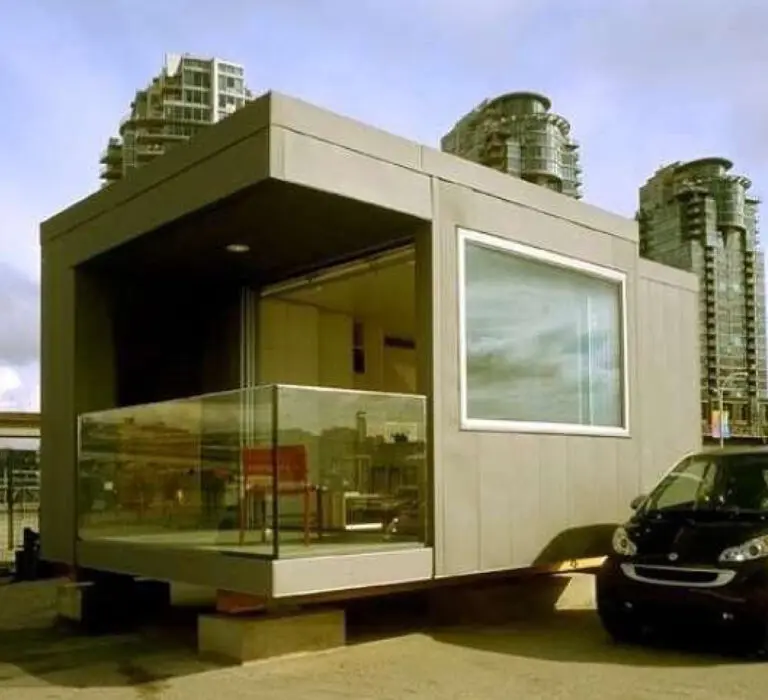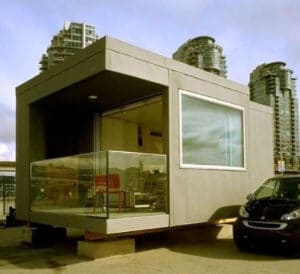 A high-quality, sustainable and
beautiful home, L41 is created by
architect Michael Katz and artist
Janet Corne. It's a compact house
designed so millions of people,
especially those who are struggling during economic times, will still have a chance to own their own homes. It is intended for people who understands the concept "Less is More" which simply means the less the needed budget will be , the more number of people can get their own homes. L41 homes can be built in a variety of configurations where people can choose from ranging from 220 sq ft studio, 290 sq ft 1-bedroom and a 360 ft 2-bedroom house.
Now think about it. Would you rather save some money and buy a small yet efficient house in the next few years or wait until eternity to be able to buy a big expensive house? The choice is yours!
Get Your Free Quote Now!
We do construction management and residential custom home building – from design to completion. With 30 years in the building trades, we listen to your wants and needs, try to design something that fits your budget and tastes, and hope to earn your trust. We do have great references for you.